Our Team
The TraSo team consists of over 50 amazing individuals from around the world with diverse beliefs, cultures, and convictions. In addition to their work performance, we prioritize the well-being and rights of each person, placing great importance on creating an environment where everyone feels comfortable and can flourish and grow.
That's why we'd like to hear from you, our esteemed colleagues, and let your voices be heard.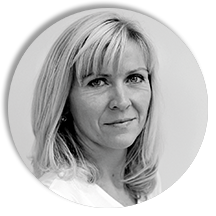 Project- and Sales Manager
Nadine
---
Why I enjoy working at TraSo?
At TraSo, I am assigned tasks that align with my strengths, and since day one, I have been at the forefront, directly engaging with our customers. This allows me to build personal connections and support our customers in all situations. Despite our continuous growth, I still feel the familial atmosphere within the company, and I appreciate the high level of flexibility when working on exciting projects. As a long-time dog owner, I am particularly delighted with our "Feel Good Management," which consists solely of four-legged friends.
After work?
I love being creative and painting pictures in oil and acrylic. With this hobby, I had the opportunity to contribute to decorating the TraSo office spaces with art and color. Additionally, I swear by my daily yoga practice as a way to balance my screen-based work.
TraSo now and in the future?
I hope to see TraSo become more involved internationally and I'm excited for our first overseas branch.
Software Developer
Maik
---
Why I enjoy working at TraSo?
Because of the people, the hugs, the good vibes, the incredibly positive work atmosphere, and the supportive culture of embracing mistakes.
We cook together and enjoy meals, play a round of foosball.
I have the opportunity to program while walking on my treadmill in my jungle-themed office.
On birthdays, we sing like crazy for the birthday person.
We have employees from all over the world.
After work?
I have fun with my amazing son and beautiful wife and cook the craziest but best vegan food variations you can imagine.
TraSo now and in the future?
Everyone smiles at least half as much as I do every day, and we receive awards for "The Greenest Organic Jungle Office" and "Healthiest, Happiest Workplace."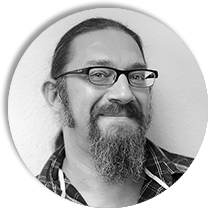 Software Developer
Stefan
---
Why I enjoy working at TraSo?
TraSo feels like home to me. And even though I've been with the company for a long time, it's still exciting, especially as the team becomes more international.
After work?
I love to read (mostly English fiction/sci-fi) and watch documentaries. I'm also passionate about cooking.
TraSo now and in the future?
We are globally active and have subsidiaries all over the world, allowing us to work from anywhere.
Software Developer
Dennis
---
Why I enjoy working at TraSo?
In the company TraSo, I find the best conditions to expand my knowledge, and everyone helps each other.
After work?
I enjoy staying fit, traveling as much as I can to immerse myself in new cultures, or simply relaxing and reading a book.
TraSo now and in the future?
Creating a place where our customers can find attractive and easy solutions for planning their next vacation.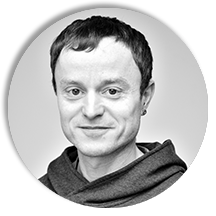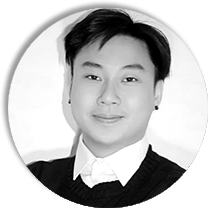 Dual Student - Economics & Computer Science B.Sc.
Huy
---
Why I enjoy working at TraSo?
TraSo is characterized by a warm team that treats everyone equally and appreciates them. As an trainee or dual student, you enjoy excellent development opportunities through dedicated and capable practical guidance. Furthermore, the leadership is not only professionally competent but also knows how to unite, shape, and lead a team. Important tasks for the company have also been entrusted to me at an early stage, which is a sign of trust towards apprentices and dual students!
After work?
In addition to studying for university, I enjoy spending time with family, friends, and gaming. I also regularly cook and enjoy playing soccer and piano.
TraSo now and in the future?
I hope for continuous growth in the tourism industry, allowing TraSo to grow steadily. Perhaps there will be an opportunity for TraSo to establish an overseas branch in the future. It's great to see TraSo maintaining its personnel policy because a satisfied team has a positive impact on the products and, consequently, on customer satisfaction.
Head of HR and Marketing
Daniela
---
Why I enjoy working at TraSo?
Because I love working with my husband and the entire TraSo team. Additionally, I can pursue my passion for serving people in the tourism industry here, while also living and developing values such as tolerance, respect, and freedom at TraSo.
After work?
I love traveling and immersing myself in foreign languages and cultures. I find relaxation in spending time with my wonderful family, taking walks with Flocki in the forest, and of course, practicing yoga and dancing.
TraSo now and in the future?
For me, TraSo is already a place where people not only enjoy working but also live, cook, laugh, and learn from and with each other. I want to continue contributing to making TraSo even better for our experienced team members and newcomers alike. Many of our customers have been working with us for many years, and we are extremely proud to be one of the most innovative players in the travel technology industry. I am confident that we will continue to inspire many more customers and future employees to join TraSo.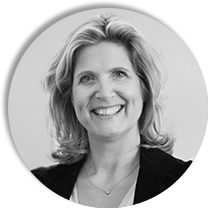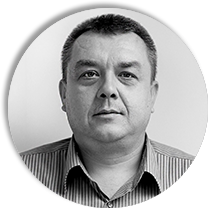 Software Developer
Dragan
---
Why I enjoy working at TraSo?
I believe TraSo is one of those rare companies where the entire team feels like a family, where everyone helps each other. "One for all, all for one"!
After work?
Hanging out with colleagues who are not just colleagues but friends.
TraSo now and in the future?
I hope that we continue to grow rapidly and one day become not only a leading company in the field of travel technology in Germany but also in the whole world.
Feel Good Management
Frieda
---
Why I enjoy working at TraSo?
Wuff wuff, colleagues friends. Wuff, happy. Zzz, relax.
After work?
Wau wau, running! Fun!
TraSo now and in the future?
Grrrr, delivery guy! Oh, bone.