We love tourism!
About TraSo
TraSo is a leading technology service provider in the German tourism industry. For over 15 years, we have been developing innovative software for the dynamically evolving travel sector. With our intercompatible solutions xRes, xMid, xTour, and more TraSo covers the entire value chain for tour operators and travel agencies.
We are proud to have such a team!
Our dedicated team of over 50 employees is passionately committed to making our customers even more successful.
At TraSo, you'll find a highly motivated and friendly team that works with passion and full dedication to the success of our customers. We firmly believe that only a well-coordinated team that can rely on each other will deliver excellent work, and we strive to create an environment where our employees enjoy coming to work. We see ourselves as a true family company, celebrating great results, recognizing achievements, and providing opportunities for relaxation and reward for hard work and goals achieved.

---
Note: Interested in joining us? Visit our Jobs page.
We want our customers to be happy!
Successful and satisfied customers are our true and most important proof of performance. Whether they are market leaders in dynamically packaging tour operators, niche specialty providers, or successful travel agency chains:
We think all of our customers are fantastic and are proud of their achievements.
We maintain trusting and long-term partnerships with many of them, genuine friendships with a few, and with all, we have a fair and open collaboration.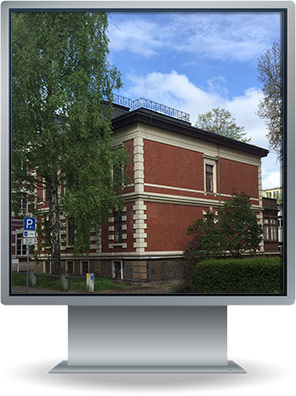 Location
Leipzig
At the headquarters, located in the heroic city of Leipzig, we primarily develop solutions for tour operator systems. Within the three floors of our spacious and bright TraSo villa, situated in the beautiful district of Plagwitz, developers and support staff from all over the world come together to collaborate on further advancing and continuously improving our software products.

Our system administrators ensure the security and stability of all systems around the clock. All data, whether from travel agencies or tour operators, is hosted in a highly reliable manner with continuous backups in a large data center located in Taucha near Leipzig.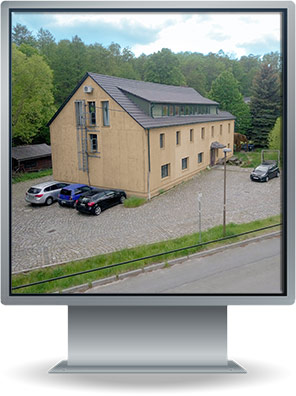 Location
Waltersdorf
Just a few minutes away from Berlin lies the tranquil Waltersdorf, a district of the municipality of Heideblick in the Dahme-Spreewald district. In this part of Brandenburg within the Lusatian region, our first branch has been established for several years, taking on a significant role in planning and implementing software projects, particularly for travel agencies, since 2015.
Some of our travel agency support staff also work here, collaborating with developers and project managers to provide customer assistance through written and phone inquiries.

We are looking forward to the future!
Not only are we innovative, but our customers are as well, making sure that things are never boring around here. In the dynamic and emotional world of tourism, there's constant movement. In a relatively short period of time, we have become one of the leading players in Travel Tech, and we have big plans ahead, not only in Germany but also beyond its borders!
We approach the constant changes in society and technology with curiosity and optimism. We continuously improve our products and processes to consistently offer innovative solutions that empower our customers to thrive in the rapidly evolving tourism market. We are committed to staying ahead and providing our customers with the tools they need to succeed.
We value and prioritize every customer. As passionate service providers, our goal is to ensure our customers' happiness. That's why we take the time to understand their individual needs and tailor our solutions accordingly to provide the best possible outcome. We strive for long-term partnerships with our customers, aiming to contribute to their ongoing success.
Economic growth and financial independence are the foundation of TraSo's business decisions. They allow us to maintain fair pricing for our products and ensure fair compensation for our entire team. By prioritizing these aspects, we can sustain our operations, invest in product development, and continue providing high-quality services to our customers.
We respect and value each other, and we are strengthened by the recognition of our work by colleagues, customers, and partners. Sincerity: We approach ourselves, colleagues, partners, and customers with honesty, openness, and appreciation. We are not afraid to acknowledge weaknesses and can accept mistakes. This allows us to continuously learn and grow.
We are aware of our responsibility towards customers, colleagues, and partners, and we treat each other with care and tolerance. We treat all people equally, regardless of their origin, gender, or beliefs.

We have the proper technoligy for every trip!